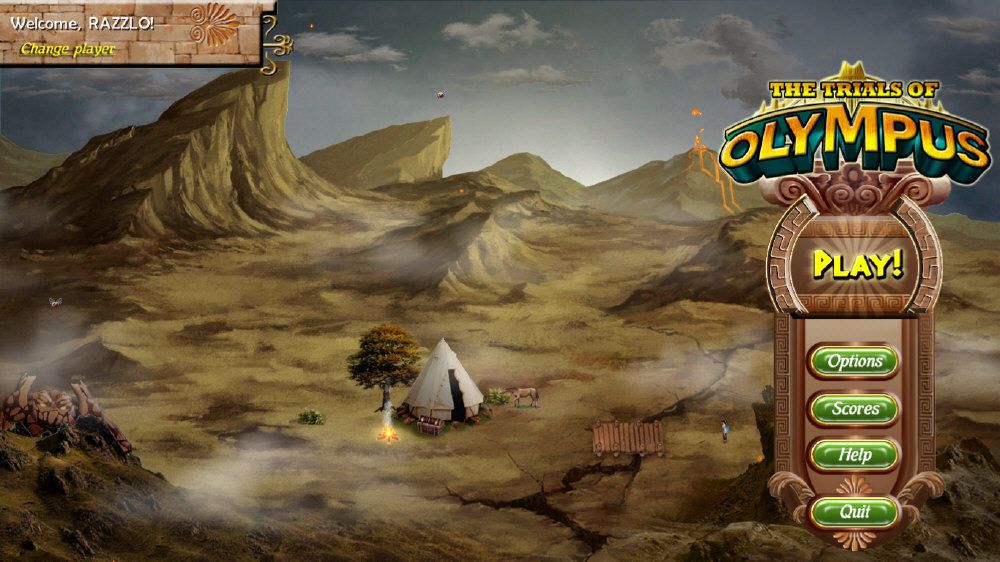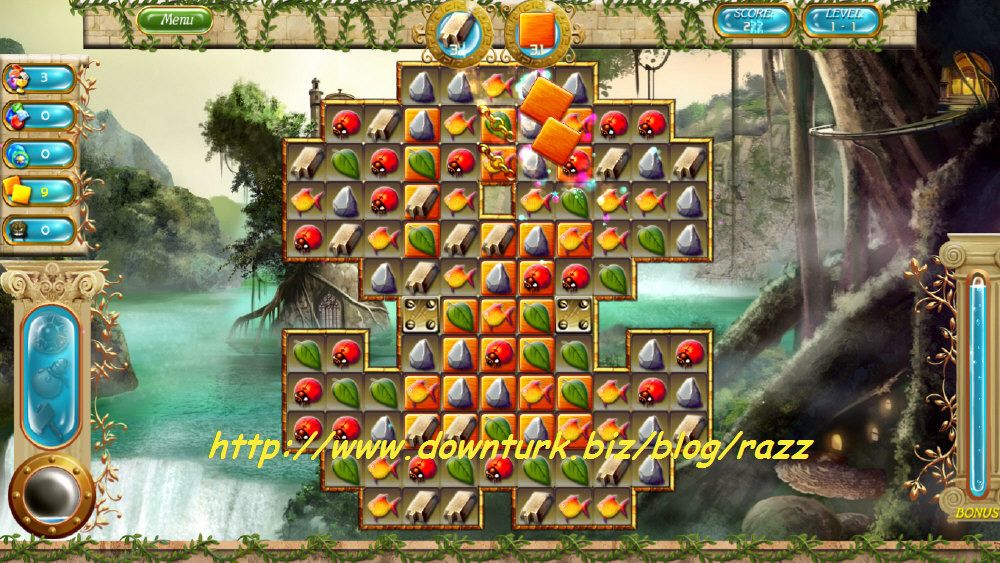 The Trials of Olympus [UPDATE #2 FINAL]|64 MB
An epic trilogy that tells the tale of Angelo, once a talented god of Olympus, exiled to Earth for falling in love with a human woman, Princess Amara. Banished to the mortal realm, Angelo must prove his worth to the Grecian king by building the most majestic palace in the dark and muddy wastelands no one has ever seen. Help Angelo collect the resources he needs to build his palace of wonder. Search the five beautiful but dangerous corners of the kingdom to help Angelo on his quest.


UPDATE! New version available for The Trials of Olympus! May 23, 2016
Hi Razzlofans!
Great news! A new version of The Trials of Olympus is now available on the website. This update includes the following:
- A fix for a previous issue that caused a white screen for some Windows 10 system.




Features:
-Epic story and atmosphere based on mythological figures and settings!
-79 challenging match-3 levels!
-20 upgrades to build an extraordinary Olympian palace never before seen!
-5 unique, challenging worlds to conquer!

THANKS VELOCITY
-------------------------------------------------------------RAZZ'S DOWNLOAD LINKS--------------------------------------------------------------------------------------------
FIND ALL RAZZ GAMES AT THIS LINK

my referrals: register a free user account for max speed
http://www.rapidfileshare.net/free330.html Get RAPIDfileSHARE FOR ONLY $45 A YEAR!
http://www.secureupload.eu/surefid=9535
http://rapidgator.net/account/registration/ref/1583026
http://is.gd/eskw99 (uploaded.net)
http://turbobit.net/partner/?PHPSESUD=60C810D2F37A6E43BFFBD51AEA4B077C
http://unlimitzone.com/free11748.html