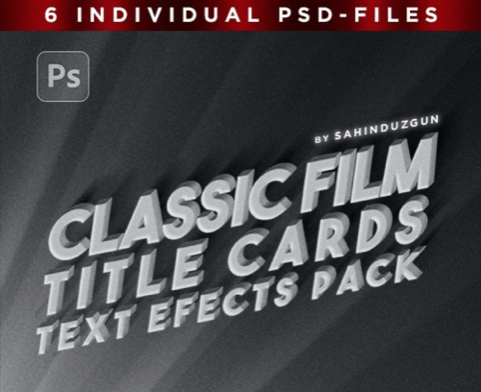 Classic Film Title Cards | 3D Text-Effects/Mockups | Template-Package

Category: Graphics
File Size: 1.68 gb
In this dynamic template-package you'll find Photoshop mockups for title cards from classic films in 3D-styled text-effects.
The ultimate add-ons which you can use on web or print objects. From creating a logo or web banner to designing a dynamic flyer or poster,
with the easy editing of these mockup-templates you'll be able to give your project the vibes of classic films it needs!
Compatible with Photoshop CC 2018 or later
Homepage
https://graphicriver.net/item/classic-film-title-cards-3d-texteffectsmockups-templatepackage/29828400