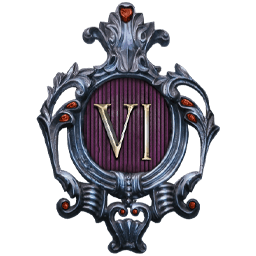 Detectives United: Beyond Time Collector's Edition

Genre: Hidden Object
Publisher: Big Fish Games
Language: English
Release Date: 12 may, 2023
File Size: 1.97 gb
They say that good things come in small packages, but can one simple delivery determine the fate of the world? That's what you and your fellow agents are about to find out! When a mysterious parcel sent through time arrives at your agency, you quickly find yourself in a race against the clock to save all of humanity! An otherworldly entity is rising, set to destroy your world. Can you and the team defy the odds and stop a cosmic catastrophe before it's too late? Find out in this stellar Hidden-Object Puzzle adventure!
The Collector's Edition includes:
Watch Ewan and Anna learn to match their magical ability. Work with them to solve the museum theft!
Find puzzle pieces, morphing objects and collectibles in every scene! Play the bonus puzzle in Extras!
Enjoy wallpapers, screensavers, and music tracks from the game! Save one of each for later!
Never get lost with the strategy guide!
macOS 10.14 or later required
Homepage
https://www.bigfishgames.com/us/en/games/15845/detectives-united-beyond-time-ce/?mac
https://hitf.cc/Qs78IA6
https://hitf.cc/g0hSWrI
https://hitf.cc/eDL74az

https://alfafile.net/file/8YGPu/DUnitedBTCE.zip