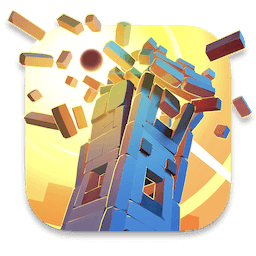 Castle Crumble

Genre: Adventure
Publisher: Orbital Knight sp. z o.o.
Language: Multilingual
File Size: 243 mb
Embark on an adventure and conquer a variety of kingdoms! In Castle Crumble your goal is clear - castles must fall. Become a hero in far fantasylands. With powerful explosives and mystical spells, crash forts from Ancient, Medieval, Aztec and other times. Aim to win!
Castle Crumble is where physics allows you to have fun with a blast!
-Cannonball amazing castles
-Execute your conqueror tactics
-Explore fabulous kingdoms with unique visuals
-Use a variety of mechanics on your quest
macOS 11 or later required
Homepage
https://apps.apple.com/app/id1616814625