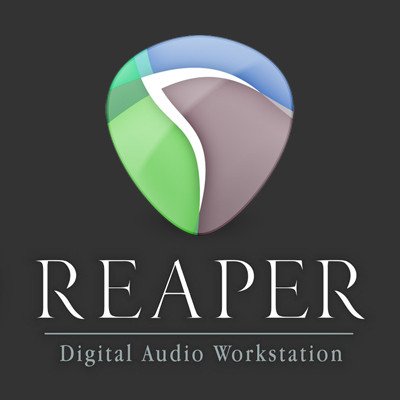 MORiA | September, 7 2022 | STANDALONE | 27.27 MB
REAPER is a digital audio workstation. It is a complete multitrack audio and MIDI recording, editing, processing, mixing, and mastering environment. Using your current computer and no other software, you can import any audio and MIDI, synthesize, sample, compose, arrange, edit, mix, and master songs or any other audio projects.
If you add a hardware audio interface of your choice (AD/DA: analog-to-digital/ digital-to-analog) and a microphone, you have a complete recording studio. It is suitable for recording anything from a soloist to a band to an orchestra.
REAPER converts your computer into the full power of any top-of-the-line recording studio. It will support almost any existing audio interface. Even interfaces manufactured by companies whose software does not allow you to use any other hardware interface.

REAPER doesn't have track types, busses, tools, or offline processing. If you want to create a drum bus, simply add a track above the drum tracks and press the folder button. The drums will automatically send to the folder. Once you get the drum levels and FX tweaked right where you want them, you can record the folder's output to non-destructively freeze the drums and move on.

Basic features:
- Portable - supports running from USB keys or other removable media
- 64 bit audio engine
- Excellent low-latency performance
- Multiprocessor capable
- Direct multi-track recording to many formats including WAV/BWF/W64, AIFF, WavPack, FLAC, OGG, and MIDI.
- Extremely flexible routing
- Fast, tool-less editing
- Supports a wide range of hardware (nearly any audio interface, outboard hardware, many control surfaces)
- Support for VST, VSTi, DX, DXi effects
- ReaPlugs: high quality 64 bit effect suite
- Tightly coded - installer is just over 2MB

Editing features:
- Tool-less mouse interface -- spend less time clicking
- Drag and drop files to instantly import them into a project
- Support for mixing any combination of file type/samplerate/bit depth on each track
- Easily split, move, and resize items
- Each item has easily manipulated fades and volume
- Tab to transient support
- Configurable and editable automatic crossfading of overlapping items
- Per-item pitch shift and time stretch
- Arbitrary item grouping
- Markers and envelopes can be moved in logical sync with editing operations
- Ripple editing - moving/deletion of items can optionally affect later items
- Multiple tempos and time signatures per project
- Ability to define and edit project via regions
- Automation envelopes

What's New:

https://www.reaper.fm/download.php
HOMEPAGE
https://www.reaper.fm/

Download From Rapidgator

https://rapidgator.net/file/d6d3d6a6e4e4e237391fd726c92aae99

Download From Nitroflare

https://nitroflare.com/view/E5AB83402E9A89E

To Support My Work Buy Premium From My Links.