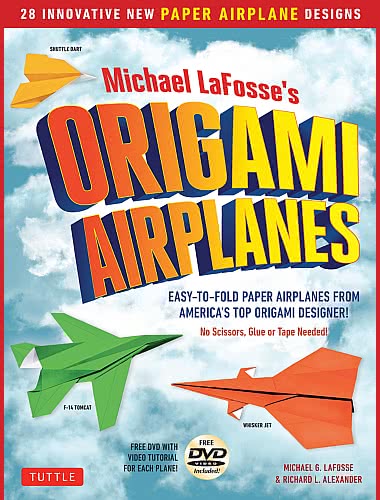 Michael LaFosse's Origami Airplanes
28 Easy-to-Fold Paper Airplanes
from America's Top Origami Designer!
2016 | e-Learning | English | EPUB, MP4, PDF | 1.98 GB
Make the best paper airplanes around with this easy-to-follow origami book. No scissors, tape or glue required! Included DVD with Video Tutorial for each Plane!