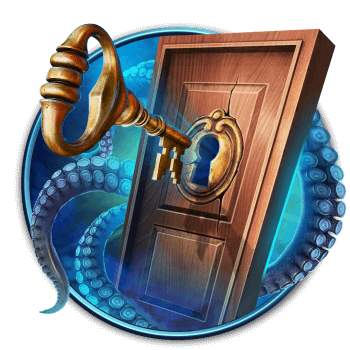 Halloween Chronicles: Behind the Door Collector's Edition

Genre: Hidden Object
Publisher: Big Fish Games
Language: English
Release Date: 15 oct, 2021
File Size: 1.53 gb
You and your friends heard the stories and read the warnings, but nobody was prepared for the truth. After all, it was only a board game! This Halloween, roll the dice and transport yourself into a nightmare world where famous monsters and urban legends roam free and where the real world's rules don't apply. Contend with monsters that could only exist in nightmares as you fight to rescue your friends from the sinister Kriben and find a way back to the comfort of home. Prepare to search intricate hidden object scenes and solve devious puzzles in this spine-tingling Hidden-Object Puzzle Adventure game!
The Collector's Edition includes:
Save your sister from an evil ritual in the bonus game!

Replay your favorite HOPs and mini-games and earn achievements!

Tons of morphs to find, monster figurines to collect, and coins to spend on magical items!

Face down Kriben's challenges with the helpful strategy guide!

Downloadable soundtracks and wallpapers to keep the spirit alive throughout the season!

Requires macOS 10.14 or later
Homepage
https://www.bigfishgames.com/games/12383/halloween-chronicles-behind-the-door-ce/?mac
https://rg.to/file/2847c20c9859487608585b1d5df12eb3
https://rg.to/file/8f0c8bd6a1d5ef534c6feda7d61179d4
https://rg.to/file/53110b2e8987f7d59da1c414a4b000a5
https://www.uploadcloud.pro/51lgembb5usq/HCBehindtheDoorCE.7z.001.html
https://www.uploadcloud.pro/w2gogvh9osle/HCBehindtheDoorCE.7z.002.html
https://www.uploadcloud.pro/sw29t7pwm72u/HCBehindtheDoorCE.7z.003.html